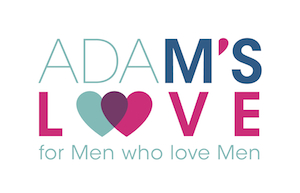 Besides past efforts and campaigns, reaching hidden, discreet and bisexual MSM for increased HIV testing and treatment remains a major challenge and an effective MSM eHealth intervention that promotes HIV/AIDS awareness, safe sex and testing in a private, confidential and nnon-judgemental settings would largely contribute to reducing the HIV epidemic among the community. Ignorance, stigma and discrimination, hidden MSM and homophobia remain major drawbacks for an effective approach. We believe that an effective strategy that uses communication technology and is tailored for most-at-risk groups in Taiwan is a significant channel to empower the community and communicate with at-risk groups of all age groups, display the social acceptance, promote education and smart sexual behaviors of all age groups and eventually encourage those at risk to get tested.
If you want more information on HIV/AIDS, please visit adamslove.org or freeforhivtest.blogspot.com All inquiries can be sent to Facebook.com/AdamsloveTaiwan / info@adamslove.org or adamslovetaiwan@gmail.com or msmlovesquare@gmail.com

Watch Our Experts explain the significance of Adam's Love social media campaign as a tool for increasing HIV testing and awareness among MSM in Thailand.
Adam's Love Exclusive
Interview
Watch our Interview with Dr. Annette Sohn, Vice President of amfAR and Director of the TREAT Asia on HIV prevalence among the MSM in ASIA-PACIFIC and development of communication mechanisms and social media networks as an effective communication strategy.